ENEMY OF THE STATE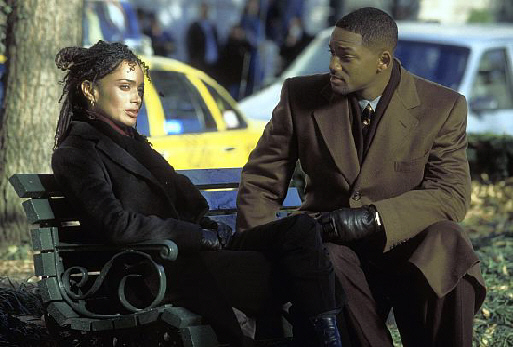 Synopsis:
One of my favourite Will Smith films.
The story of labour lawyer Robert Clayton Dean (Smith) who finds himself victim of a National Security Agency plot to discredit him. "Brill" (Gene Hackman), a former NSA agent, is the man he needs. The combination of the two results in some explosive action.
Director: Tony Scott
Cast includes: Will Smith, Gene Hackman (Coming Home, Unforgiven, The French Connection), Regina King (Poetic Justice, Jerry Maguire), Lisa Bonet (The Cosby Show), Jon Voight (Pearl Harbor, Ali), Barry Pepper (The Green Mile, Saving Private Ryan) and James LeGros.
Genre: Action
Rating: 15