BAD BOYS
(1995)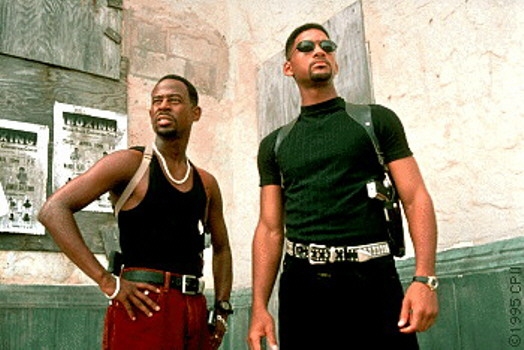 Another one of my favourite Will Smith movies.
Synopsis:
Will Smith and Martin Lawrence are partners in the police force. When their biggest drugs bust is stolen from it's storage Smith and Lawrence are assigned to get it back. Smith is the young, rich, casanova, while Lawrence is the ever-faithful family man who drives "almost slow enough to drive Miss Daisy". Together they create an action-packed movie laced with comedy.
Director: Michael Bay
Cast includes: Will Smith, Martin Lawrence (Boomerang, Big Momma's House), TeÓ Leoni (Jurassic Park 3), Lisa Boyle (The Nutty Professor), Theresa Randle (Girl 6, Jungle Fever), Michael Taliferro, Vic Manni and Marc Macaulay.